President Joe Biden said on Monday that he would consider issuing Americans gas rebate cards to help with the country's skyrocketing gas prices.
According to CNN, the president said the rebate cards are "part of what we're exploring, that's part of the overall operation" while speaking to reporters in Rehoboth Beach, Delaware. Biden also discussed the potential of suspending the federal gasoline tax for some time.
"By the end of the week," Biden added, alluding to a possible gas tax holiday, "I expect to have a conclusion based on the facts I'm looking for."
Amid Russia's conflict in Ukraine and skyrocketing inflation, which touched a 40-year high in May, the Biden administration has been under intense pressure to help ease Americans' agony at the pump. According to AAA, the national average for petrol prices in the United States was $4.98 a gallon on Monday. According to Axios, prices peaked on June 14 at $5.016 a gallon, based on an earlier AAA average.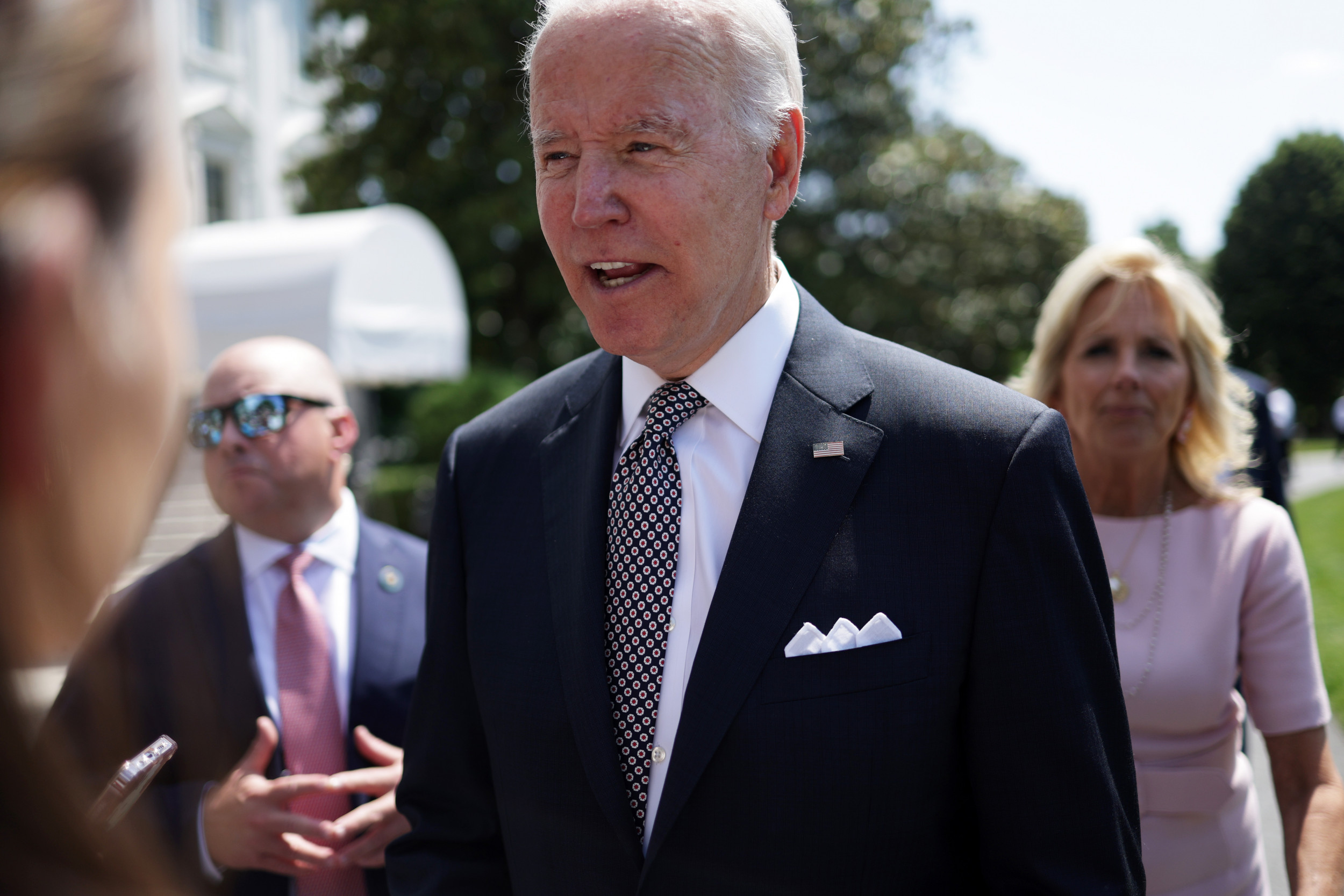 Several news agencies reported this week that Biden was considering a new economic stimulus package in which he would mail Americans gas refund cards. The concept, however, is not without its detractors. Some officials were concerned that beneficiaries might spend the money on things other than gas. There were also worries that continuous chip shortages would wreak havoc on card manufacturers.
Read More:- To make paying taxes easier, the IRS has launched a voice bot effort
The White House allegedly explored rebate cards earlier this year but did not go forward with the plan, according to Axios in March. At the time, there were also concerns about the IRS, which would be in charge of issuing the cards, being overburdened.
Despite these possible stumbling blocks, Biden told reporters in Delaware on Monday that he hasn't ruled out the notion. California, meantime, has been debating its own gas rebate idea.
Treasury Secretary Janet Yellen has expressed interest in the possibility of a gas tax holiday. Yellen said it was "definitely worth exploring" in an appearance on ABC's This Week on Sunday. In the United States, the federal gas tax is around 18.4 cents per gallon.
Biden was also "willing to cooperate with Congress" to tackle rising gas costs, according to Yellen.
Read More:- 
"We can bring down other expenditures that are burdening households, like prescription medicines, health care prices, and boost the availability of affordable housing if Congress would work with him to adopt some of the administration's plans," she added.