According to President Joe Biden, who will decide by the end of the week whether to endorse a federal gas tax holiday, some monetary respite may soon be on the way for Americans who are suffering from skyrocketing gas costs.
The Biden administration is examining possible measures to counter rising gas costs. According to the American Automobile Association, the national average for a gallon of standard petrol on Tuesday was slightly under $5.
Americans would save around 18.4 cents per gallon if the federal gas tax was suspended. By the end of the week, Biden told reporters while standing on a Delaware beach, "I want to have a choice based on the data I'm looking for."
The president declared that he is also debating whether to approve issuing petrol refund cards to Americans. According to CNN, he stated, "That's part of what we're evaluating, that's part of the overall operation."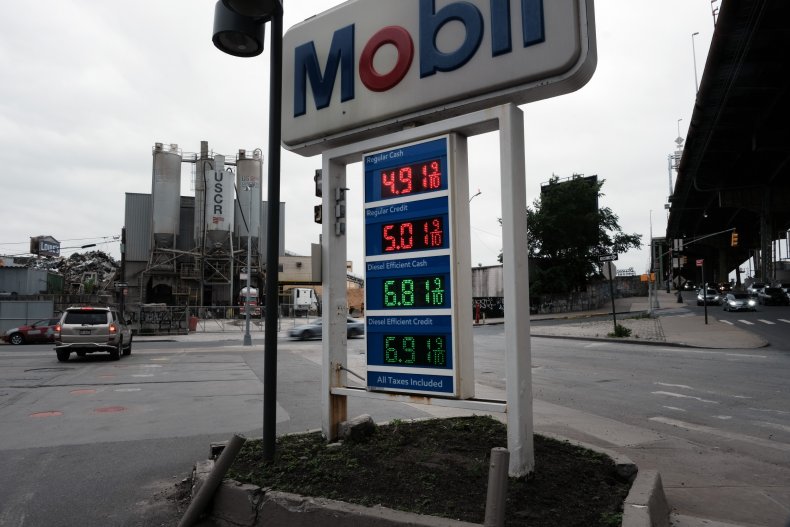 As a result of the highest inflation in forty years and rising costs, several towns and states are initiating their own initiatives to lighten the load on Americans.
According to reports, Indiana Governor Eric Holcomb will summon a special session of the legislature the next week so that legislators may vote on his proposal to use the state's expanding budget surplus to pay $225 in tax refunds to taxpayers.
In addition to the $125 payments previously made by the state's automatic taxpayer refund statute, the additional payments would be made.
According to Holcomb, if the plan is adopted, each qualified Indiana citizen would get payments totaling approximately $350, while a married couple filing jointly would receive payments totaling nearly $700.
In a statement from earlier in June, he stated that "Hoosiers have genuine needs right now at this moment of rising inflation, from the petrol pump to buying groceries, and everyone should benefit from the state's success."
The administration of Governor Tom Wolf of Pennsylvania is trying to make up to $2,000 in direct payments to Pennsylvanians using the state's leftover American Rescue Plan funding.
To provide the payouts to households earning $80,000 or less annually, the PA Opportunity Program suggests investing $500 million.
Read More:-  State Stimulus Checks Begin To Be Distributed In June: Check to see which states have issued Inflation Relief Payments
To make the concept a reality, Pennsylvania Democrats have submitted legislation, but Wolf's administration has criticized the Republican-led General Assembly for being inactive.
Meg Snead, the acting secretary of the Pennsylvania Department of Human Services, recently stated that "the cost of everything from gas to groceries is a little higher right now than it was just a few weeks ago and for Pennsylvanians living paycheck to paycheck, even a small increase in expenses can mean painful decisions like paying for food or rent."
"There shouldn't be any more waiting for Pennsylvanians. Let's distribute this cash to our neighbors who really need it."
One community in Iowa is going through with a proposal to distribute $700 stimulus cheques to locals who were previously not eligible for the federal stimulus check program.
The reimbursements will be given to 200 local residents after the West Liberty city council unanimously agreed to utilize $147,000 in American Rescue Plan cash earlier this month.
Read More:- 
According to the nearby station KCRG, an official decision on the proposal is anticipated on Tuesday.