Despite experiencing miscarriage symptoms while on vacation in Malta, the only member of the European Union that forbids abortion in all circumstances, an American lady was denied an abortion and now fears for her life.
After experiencing significant bleeding for the first time while on vacation last week, Andrea Prudente, 38, was informed that her pregnancy, which is 16 weeks along, will not survive. Women's rights organizations claim that she now risks a possible infection as well as other grave health issues that might ultimately lead to her death.
If the fetal tissue isn't removed right away, Prudente's husband Jay Weeldreyer, 45, warned The Associated Press that she might contract a life-threatening infection.
He said that on June 12 she had severe bleeding, which was followed by an early amniotic sac rupture and placenta separation. He said that although the clinic could not conduct the procedure to complete the miscarriage, it was carefully monitoring her for any indication of infection.
Weeldreyer stated that the miscarriage was 80 percent complete. The placenta has detached, and the woman's waters have burst, but the fetus cannot be removed since it has a heartbeat, the doctor explained.
However, any doctor conducting abortion in Malta might face up to four years in prison as long as there is still a fetal heartbeat due to the country's very rigid regulations, which have not altered since the 19th century. Should the Supreme Court reverse the historic Roe v. Wade ruling, abortion rights advocates and physicians have warned that situations like these might become increasingly frequent in the US.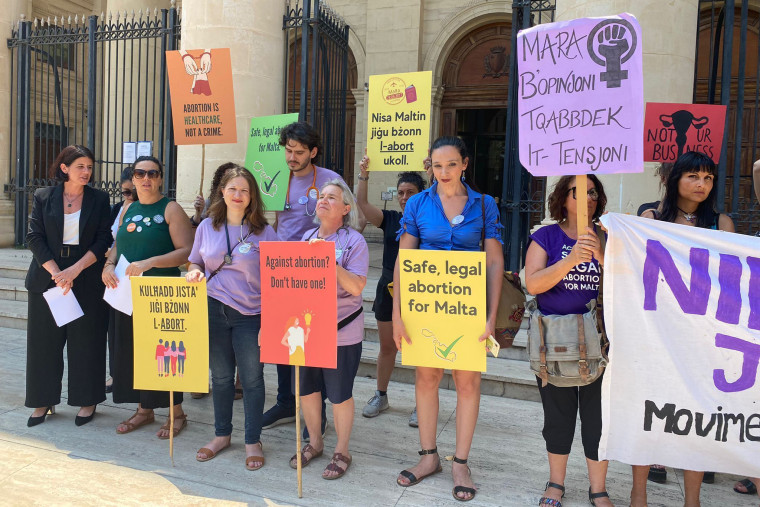 After physicians in Malta declined to certify Prudente as fit to fly, she will now be flown to Spain in the hopes of undergoing an abortion.
Read More:- The Biden administration takes action to limit the amount of nicotine in tobacco products
"The insurance provider has completed the plans for their airlift to Majorca. According to Maltese medical advice, Andrea should remain under the supervision, thus she is signing herself out, the couple's attorney, Lara Dimitrijevic, told the Reuters news agency on Thursday.
Prudente told the Guardian on Wednesday from the hospital, "I just want to get out of here alive." "I could never have imagined a horror like this in my wildest fantasies."
The couple from Issaquah, Washington, a town near Seattle, arrived in Malta on June 5 for a long-awaited holiday, Weeldreyer said.
The couple's trip, which they had planned to be a "babymoon," ended up being the "worst of all conceivable worlds where there is no good decision," he continued.
We have been in touch with the Maltese government and the Mater Dei Hospital where she is receiving care for a response.
"She was informed that until she is about to pass away, physicians cannot interfere; even contracting an illness is not sufficient. According to Doctors for Choice, a nonprofit that advocates for women's rights and access to abortion services, she was also warned that doctors cannot even bring up the subject of abortion with her.
Read More:- Justice Dept. and Meta reach a settlement in the discriminatory housing ad lawsuit
The non-governmental group said that the situation was similar to that of Dr. Savita Halappanavar, an Irish dentist who passed away in 2012 from septicemia after miscarrying at 17 weeks gestation.
Prudente's waters ruptured a little over a week ago, and "there is little to no amniotic fluid remaining in the uterus," according to Maltese gynecologist and Doctors for Choice member Dr. Isabel Stabile, who has seen Prudente's medical records.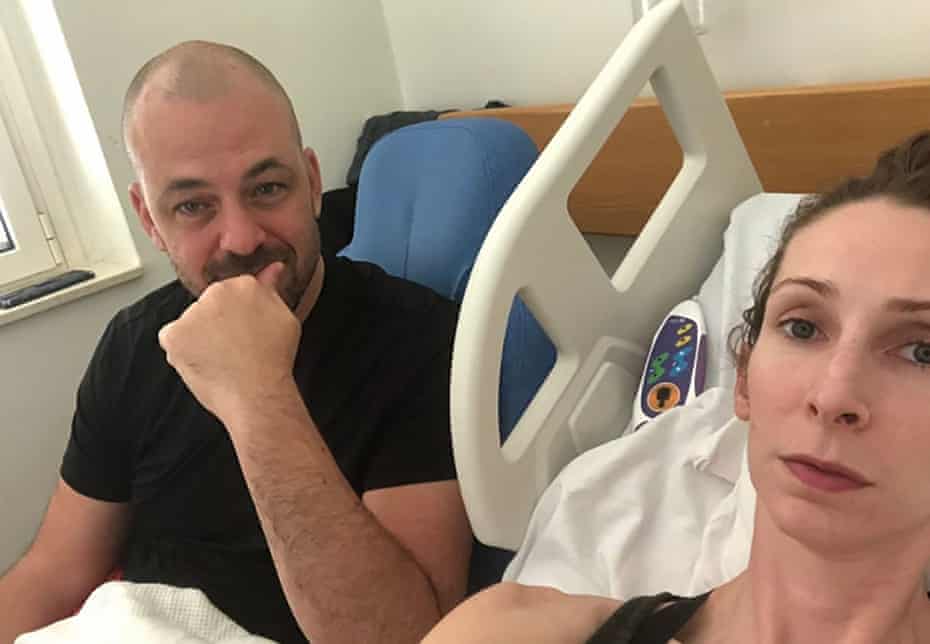 "This is an instance of pre-viable, preterm, premature rupture of membranes, which happens in less than 1% of pregnancies but has potentially catastrophic consequences, including infection and bleeding, both of which jeopardize women who cannot get an abortion," she explained.
According to Marlene Farrugia, a former independent member of parliament in Malta who spearheaded unsuccessful efforts to legalize abortion by submitting a historic law in 2021, women in America and throughout the world face major dangers as a result of dwindling abortion rights.
"The possible undermining or overturning of Roe v. Wade will have devastating worldwide repercussions," she added, ", especially in places like Malta where we are striving merely to gain basic decriminalization of abortion."
The heartbeat of an adult woman is given less significance than the heartbeat of a dying unborn fetus at our hospital, which is terrible.
Mina Jack Tolu, a longtime advocate for abortion rights in Malta and a member of the European Green Party's committee, condemned the fact that a possibly lifesaving procedure was delayed because of the nation's stringent legislation.
Tolu said: "Unfortunately, Malta's total prohibition on abortion is being used as a reason to delay life-saving treatment. This law criminalizes physicians and would forbid them from doing their profession.
Read More:- Following a bipartisan agreement, the Senate is prepared to enact the first significant gun safety legislation in decades
"A prohibition on abortions is a limit on access to full and holistic reproductive health care," the statement goes.
In the fervently Catholic country of Malta, support for tight abortion legislation is still high. When Farrugia's changes were being discussed last year, a poll found that 67 percent of respondents favored keeping abortion illegal while only 18 percent backed a change.
At least 300 Maltese women undergo abortions annually, according to Doctors for Choice. While the other two-thirds utilize abortion pills, one-third of them travel to nations like the Netherlands or the United Kingdom.