President Biden and the heads of the most powerful democracies in the world met here on Sunday for the annual Group of 7 summits. They showed strength — and a little humor — in retaining their pledge to help Ukraine as they work to address the world's economic problems and food shortages.
Biden indicated that the United States and its partners will declare a ban on the import of Russian gold in a new move to deny Moscow an economic lifeline amid continued sanctions from the West as negotiations began Sunday morning at Schloss Elmau, a medieval château in the Bavarian Alps.
As he began a meeting with German Chancellor Olaf Scholz, Biden referred to Russian President Vladimir Putin and stated, "We have to stay together because Putin has been depending on, from the beginning, that somehow NATO would — and the G-7 — would fragment." But we haven't and we won't, either.
In a selfie taken before a meeting, the G-7 leaders also made fun of Putin. British Prime Minister Boris Johnson questioned the other guests as he took a seat at a round table about whether or not to wear his suit jacket. Johnson said, "We have to prove we're tougher than Putin." In response, the prime minister of Canada, Justin Trudeau, made fun of the Russian president by saying, "Bare-chested horseback ride."
The outburst of lighthearted conversation happened just hours after Russian forces conducted a deadly missile strike on civilian targets in Kyiv, the capital of Ukraine, sending a strong message that Putin is continuing his fight despite pressure from the G-7 and NATO.
When asked about the shelling a little while ago, Biden was somber and referred to it as "more of their brutality."
The G-7, which includes the leaders of Italy, Japan, and the European Union, will hear a virtual speech from Ukraine's President Volodymyr Zelensky on Monday.
Meetings on Sunday addressed the war's effects, including growing inflation, electricity outages, and severe food shortages. They also discussed the launch of a redesigned infrastructure bank designed to provide developing nations with financial options other than China's Belt and Road Initiative.
However, the Supreme Court's decision to restrict access to abortion on Friday continued to dominate domestic headlines, overshadowing Biden's high-stakes diplomacy and challenging his resolve to carry the torch of democracy across the world. The president's G-7 rivals' concerns about the durability of his presidency and American democracy more generally have only grown as a result of the mounting domestic unrest, particularly pressure from progressives demanding that Biden and Democrats fight more to protect abortion rights.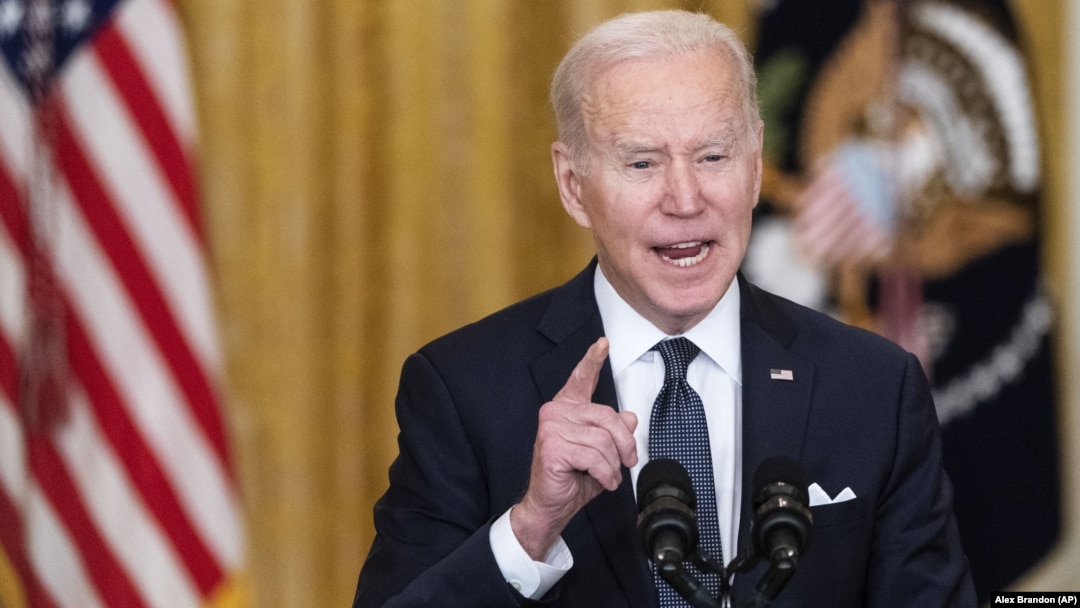 Biden bemoaned his lack of authority to defend reproductive rights and urged Congress to enshrine them in federal law, calling the conservative majority's 5-4 decision on Friday "a sad blunder."
After calling the judgment the "culmination of a determined campaign over decades to disrupt the balance of our law," Biden slammed the court once more on Saturday before leaving Washington.
Observing that the conservative justices were "far removed" from how Americans feel about abortion rights, Biden said on Friday, "It's a fulfillment of an extreme ideology and, in my judgment, a sad miscalculation by the Supreme Court." According to the most recent Pew poll conducted this month, just over 60% of Americans agree that abortion should continue to be allowed in all or most circumstances.
Several heads of state who are meeting with Biden in Europe this week responded to the decision, expressing their unequivocal regret and even grief at what they saw as another proof of America's democratic regress.
Read More:- Police Say Rapper Lil Tjay Was Shot Many Times in a Shootout in New Jersey
Johnson reiterated his support for women's reproductive rights and termed the decision "a major step backward." Announcing that abortion "must be safeguarded" and "is a basic right for all women," French President Emmanuel Macron also tweeted his solidarity for "the women whose rights are being violated by the Supreme Court of the United States."
Additionally, Jacinda Ardern, the prime minister of New Zealand, stated that the loss of abortion rights in the U.S. "feels like a loss for women everywhere." Ardern will attend this week's NATO meeting in Madrid along with Biden and the majority of the other G-7 leaders.
Read More:- Americans Celebrate and Lament Abortion Decision as New Battles Approach
"We need progress, not to fight the same conflicts and move backward," she said, "because there are so many topics to address and many obstacles that women and girls confront."
Macron also stated on the first day of the G-7 meetings that his party intends to put out a measure to include abortion rights in the nation's constitution. He declared, "What occurred abroad must not occur in France."
The 79-year-old Biden has long viewed himself as an institutionalist and has been reluctant to support reforming the nation's political system, even when doing so would damage his objectives.
But in January, he backed a Democratic effort to alter the filibuster rule, which calls for 60 Senate votes to pass legislation. He urged his party to adopt a law guaranteeing federal voting rights safeguards since it controls the equally divided Senate thanks to Vice President Kamala Harris' ability to break ties. When two moderate Democrats refused to agree to alter Senate rules, the campaign was unsuccessful.
Read More:- Some Worry That LGBTQ and Other Rights May Be Rolled Back After Roe
Similar efforts to get around the filibuster would be necessary to codify the rights protected by the original Roe judgment into federal law. Regarding alternatives, Biden has always been dubious about adding justices to the Supreme Court to change its ideological makeup. Biden "does not agree" with changing the court composition, White House Press Secretary Karine Jean-Pierre said to reporters Saturday as they were on board Air Force One en way to Germany.